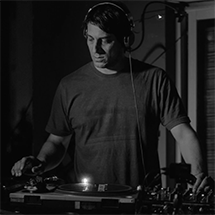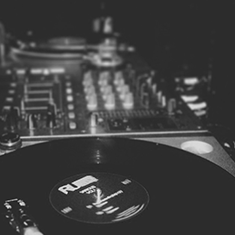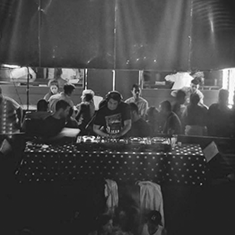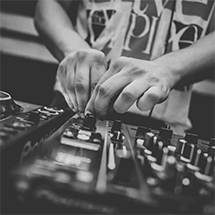 Bs As deep Dj/Producer that with his sounds influences the local and the international scene, focusing in House, Chicago, Garage, Tech House and Techno. He also owns a record label called Onward Recordings which counts with a very prestigious and cared artistic career. He is supported by some well known music icons and record labels in the world such as Audio Therapy (dave Seaman), Fade Records (Chris Fortier), Club Trax ( Franco Cinelli), Plastikpeople (Marc Cotterell), escada (Nikola Gala), Savor Music ( J. Savoretti, Cape ), Vandetta Records ( B&N), Rationalism, My House your House, Baroque, Sawder sawdust (Marco Bellini), Sk supreme Records (Sabb), Mindtrip (JP Firter), where he edited some of his tracks in digital and vinyl.
Being nowadays the owner of Onward Recordings, he began his career as a Dj in 1990. Focusing in the sounds of House, Chicago, Detroit, Industrial, Synth Pop, Techno and 90's Euro Dance, was influenced by many Dj's and artists from back then.
He started to build up by playing in parties and social events in where the electronic music was still growing. His growth was slow and it wasn't until the 2000 that he started to produce and create his own music focusing in the Progressive style. He got recognized thanks to the constant support of artists like Hernan Cattaneo, Dave seaman, Oliver Moldan, Nikola Gala and many others.
He worked on remixes for Oliver Moldan & Norman Zube (Parquet Rec)editing in vinyl for the record label Audio Therapy (Dave Seaman's label). He also released another remix edited in vinyl for Anthony Pappa's record label called Progrezo, in which also had the opportunity of edit his own EP in vinyl called ep [Zeiten Den Herzen]. By 2006 he was asked to make a remix for Deep Forest (references: Enia, Enigma, etc.) that reached Beatport'sTop10 and Top 1 in Itunes for two weeks. Getting into 2007-2008, Bs As Deep started to change a bit the way he was producing and started to mixi it with Techno and Tech House grooves under the nickname Distaff. This allowed him to edit in record labels such as MindTrip Music (Jp Firter), Fade records (Chris Fortier), Sk Supreme Records (Sabb), Baroque, Sawder Sawdust (Marco Bellini) and more.
Today after hundreds of edited tracks in more of 25 record labels, Bs As deep went back to his roots using House, Garage, Chicago, Detroit and Jazz Fusion music at the time of making Dj sets, streaming, podcasts or even his own tracks. With a lot of work yet to be done and trying to be in constant evolution, he is now supported by a lot of excellent Dj's that had mastered this styles of music such as tINI, Bill patrick, DJ Sneak, David Glass, Franco Cinelli, Jorge Savoretti, Deep mariano, Fer Mari?o, Jackmaster K, David Moran, John Dimas, Carlos Alfonsin, Miguel Lobo, Martin Prestige, Michael L Penman, Scan Mode, Loz Godddard, Gonzalo solimano, Cape, Jason Carich and many more...